RETURN POLICY :
We will refund the purchase price – minus shipping charges and a 10% restocking fee – within 60 days of receipt of product for any UNOPENED herbal products and equipment where noted. Opened bottles of herbal products or damaged equipment cannot be returned for a refund.  Equipment that is returned must be in "as-new" and sellable condition. Used 'personal items' such as conductive garments are NON-refundable. Vitalizer Plus,  Bio5000 Ozone machine are 60 Day return policy, 10% restock fee. 
ReBuilder 90 DAY GUARANTEE & RETURN POLICY: 
If you do not see relief of symptoms, including but not limited to:
pain

tingling

numbness

 shooting pains

twitching

sleeplessness

balance

strength

dexterity

muscle tone

mood

etc…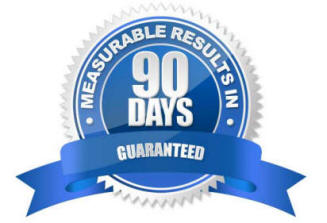 …even slightly, after using the ReBuilder per instructions for 30 days, call us.   Perhaps we can help make suggestions that will help you achieve these results.  Remember, 30 days is not enough time to achieve long lasting results. This can take several months.  30 days is enough, however, to start to see a shift in nerve sensations..  This is the important thing to keep in mind.  It is proof that the ReBuilder is beginning to have affect.   (Remember – it took years to develop your degraded nerve condition, so lasting relief does not happen overnight.) 
If, after 90 days of honest use, you simply are not seeing any changes, you may return your ReBuilder, and we will refund your purchase price, minus shipping, socks, gloves, pads, and anything else that are opened and used and cannot be used again.)  Within 5 business days of the receipt of the returned ReBuilder, your refund will be applied to your credit card, or a check mailed, depending on your original purchasing method.
NOTE: the ReBuilder unit must in working condition, with no outward damage. (scratches, marker, cracks, etc…)  Damaged units will not be accepted.  
Things to Remember:
Your symptoms may increase temporarily as nerve function returns, similar to the experience of a limb waking up after it fell asleep due to sitting on it.  This is a sign that your nerves are responding. Don't quit. You want to continue using the ReBuilder to push past this temporary condition.  See instructions for more on this and call us..
If you are taking prescription pain meds, it may take longer to see results, because neuropathy medications work by numbing nerve function.  If you are diabetic and your blood sugar fluctuates, then it may take longer than other cases. 
You may experience temporary muscle soreness..  This is like what happens if you overwork your muscles by exercising or extended walking.  A 2 or 3 day absence of use will allow the muscles to recover and you can then use your ReBuilder again after adjusting to your personal experience.  Remember, the ReBuilder is actually contracting your muscles to strengthen them and improve circulation.
The products are working if any of the following occur:
There is a stabilization, or slowing down of the progression of your symptoms. Neuropathy is a progressive disease.

One, some, or all of your symptoms, such as pain, tingling, numbness, shooting pains have decreased, even slightly.

Sleeping has been improved.

Gait or strength has improved.

You are able to use less pain meds.

You can walk further comfortably.

You generally just feel better.
ReBuilder 5 YEAR WARRANTY
If you have a problem with your ReBuilder®, try our basic troubleshooting guide, or give us a call. We may be able to diagnose the problem and fix it over the phone.  If we can not correct the problem, then follow the steps below to redeem the warranty. 
Redeeming the Warranty
1) When you call in, we will give you a return order number for your malfunctioning ReBuilder® device.
2) Place this order number on a piece of paper with your ReBuilder® device inside the secure box you selected.
3) Additionally, send your ReBuilder® device with its battery in it, and the lead wire(s) and any other items instructed by our representative. For your records, write down the tracking number from the shipping company you select. We strongly advise you insure your shipment.
4) Even more, we will repair or replace your ReBuilder® and ship it back to you free of charge! (Unless it is determined the ReBuilder® device was damaged from neglect or other user inflicted harm)
Our accessories carry a 90-day warranty against defects in workmanship. Should you have a defective accessory, please call us so we can check warranty date and for return information if applicable. We will repair or replace the accessory at our discretion, if under warranty. We strongly encourage you to insure your shipment for its retail value, in case the shipping company loses the package.
All warranty claims are to be processed by the manufacturer directly and must include the return order number given to you by our representative. DO NOT RETURN THIS ITEM TO YOUR DOCTOR FOR WARRANTY RELATED ISSUES. Contact ReBuilder® Medical for all warranty claims.
SHIPPING POLICY
Orders are usually shipped within 24-48 hours. We ship Priority Mail or UPS or Fedex, unless otherwise specified. Please allow up to 5 business days for delivery. (Normally takes 2-3)  Non-USA locations, EMAIL FOR SHIPPING QUOTE. Extra shipping charges will apply.  Once we get your address and product list, we will prepare and email you an invoice for online payment. Express shipping CALL FOR SHIPPING QUOTE. Extra shipping charges will apply. We are not responsible for the courier to be on time. Occasionally, a box will arrive late. We are not responsible for shipping charges paid, and can not refund any shipping charges, once shipped.
SITE DISCLAIMER
By clicking on 'Place Order' you agree to our Terms of Use for this site.
The information and materials in this site are provided for your personal review and use in accordance with the terms and conditions set forth herein. These materials are not guaranteed or represented to be complete, correct or up-to-date. You should not solely act or rely on any information in this site and you should not make any  medical decisions based on any information in this site. You must independently verify the accuracy of all such information and materials before acting or relying thereon or making any medical decisions in connection therewith. Information presented on this site may be changed from time to time without notice. You should not use any of the information on this web site to make medical decisions, but should seek the medical opinion of your physician before ordering or using this or any other medical product.
Use of this site is limited to those who seek information on their own, personal behalf and use, and not as a representative of any other person, organization, government agency, or other entity. Use of this site means that you affirm that you are not reviewing this site for any regulatory purpose for any government. You may not print or use any information from this site for regulatory use. All information is copyrighted and any regulatory use is deemed a copyright violation.
This site does not provide medical advice, diagnosis, or treatment. The site and its services are for informational purposes only and are not a substitute for professional medical or health advice, examination, diagnosis, or treatment. Always seek the advice of your physician or other qualified health professional before starting any new treatment, making any changes to existing treatment, or altering in any way your current exercise or diet regimen. Do not delay seeking or disregard medical advice based on information on this site. Medical information changes rapidly and while Frequency Rising and its content providers make efforts to update the content on the site, some information may be out of date. No health information on ReBuilder Medical, including information about herbal therapies and other dietary supplements, is regulated or evaluated by the Food and Drug Administration and therefore the information should not be used to diagnose, treat, cure, or prevent any disease without the supervision of a medical doctor. Statements on this site have not been reviewed or evaluated by the FDA.